Even if you're not out in the sun all day, I do recommend wearing sunscreen everyday ESPECIALLY on your face and neck if thats the only thing you're going to do. Gotta protect your skin as much as you can :)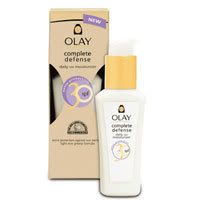 I personally use
Olay Complete Defense Daily Uv Moisturizer
SPF 30. I usually buy it at my local Target. I love this face lotion. It moisturizes well and gives me the sun protection I need. Its great for all year round.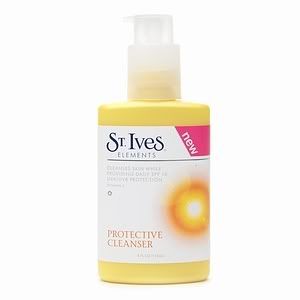 In addition to the SPF face you use, you can also WASH ON your SPF!
St. Ives Elements Protective Cleanser
cleans AND adds on an SPF 10 onto your face. So for those of you who want a little extra protection or those of you who don't wear sunscreen when you know you should, try this! SPF 10 isn't really much of anything, but better something than nothing.