Looks like Eva Longoria has also jumped onto the short hair-do craze in Hollywood. Ever since Vicki B. came to town, & Rihanna debuted a hit album with the asymmetrical bob (& moved onto the pixie cut), it seems hair craze continues! Katie Holmes, Jenny McCarthy, Paris Hilton, Kimberly Stewart & of course Hayden Pannetierre, just to name a few!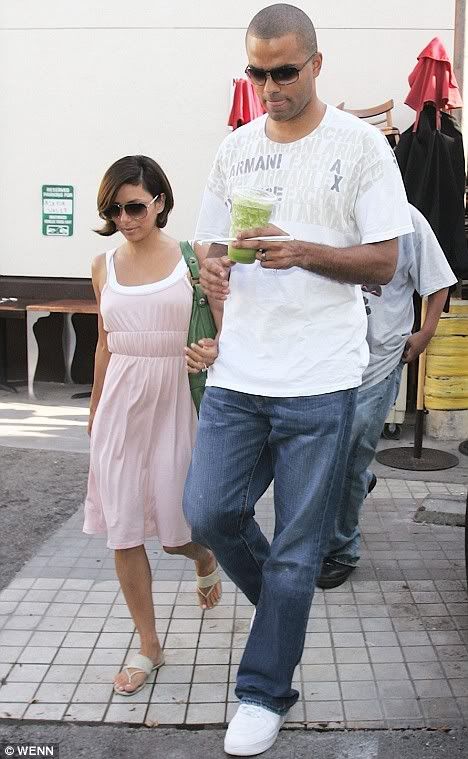 What do you think? Do you like Eva's new short-do? She is too cute! She's so small and petite but you don't always realize it until she's next to her 6'2 basketball star husband, Tony Parker
Another celebrity, Kimberly Stewart, daughter of Rod Stewart, pretty much famous from being friends with Paris Hilton, also has a new short pixie-do. She looks fabulous! I couldn't even recognize her. She looks a lot better than her
old long lochs
. Do you agree!?