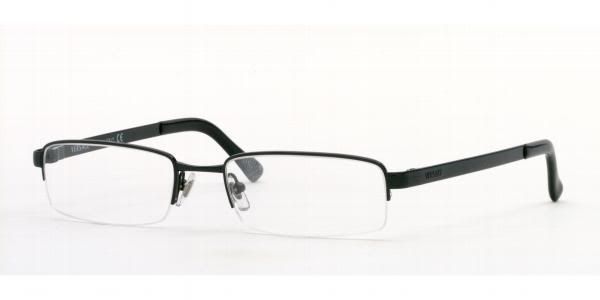 I helped choose a new pair of glasses for my bf..these half-rimless Versaces. They are perfect for people who don't really want their glasses to be too noticeable since its a half-rimless style, but also a little more durable than a totally rim-less pair. An all rim-less pair would definitely be good for people who really don't like wearing glasses and want their glasses to be as least noticeable as possible!

So what kind of options should you get on your glasses?

Due to the half-rimless style, definitely need to get at least a

polycarbonate

lens material. It its protective for this type glasses style. Therefore, if your glasses drop and the lenses break, it won't shatter into many small pieces. It also makes the lenses thinner and lighter, but if you have a high prescription (> -/+4.00), you might want to consider a thinner

hi-index lens

.



Anti-reflective coating

is also another important option. It helps reduce reflections and glare from your computer monitor, driving at night and reduces the glare in your lenses so people can see your eyes clearly. ARC can help reduce eye strain and fatigue from those troublesome glare areas. The only downfall to the ARC lenses are that you may have to clean them a little more than average depending on the brand, but the benefits of scratch resistance, decreased glare can definitely outweigh any disadvantages.

ARC lenses would be great for anyone who works on the computer for long periods of time, who has difficult with halos while driving at night, and for anyone who has a lot of personal interaction.

One of the best makers of ARC out there is Crizal, as you can see the difference b/w no ARC and ARC lenses:




Always consider all the options when getting a new pair of glasses, you might get something that will really make a difference!