I'm very focused on girl products so I never really thought about what guys do for wrinkles! I figure they could just use the same products as us, but they could just be sly and pretend they were buying it for their girlfriends ;)
I did some research and supposedly there is a difference between the skin types of men and women, which makes having a product tailored to them more important. Although I did find some contradicting information so I am not entirely sure if men really do need a different product, but I'm sure for certain creams, they may work better for women. For instance, some eye creams actually contain variants that can be used to regulate hormones within the body for women since the imbalance of hormones as we age can deplete the skin of moisture and leave the skin susceptible to developing fine lines and wrinkles
via
.
There aren't that many products out there for men! But if you are looking for boyfriends or brothers, here are a few products to check out.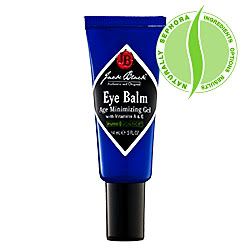 Three key benefits toted by this product are to 1) reduce puffiness 2) minimize the appearance of dark circles 3) alleviate fine lines and wrinkles. Its packed with a lot of vitamins and considered natural, which means it does not contain harsh chemicals by Sephora standards. Also the reviews on Sephora are pretty good for this product.
This product claims to nourish, firm, brighten and tone the eye area with a blend of shea butter, squalenem age-defying vitamins A, C, and E, soothing cucumber extract, and carrrot root.
This eye cream reduces the appearance of dark under-eye circles, fine lines and puffiness. It contains a combination of coenzyme Q10, kojic acid, green tea and vitamin E.
Or guys could just try the eye creams you can purchase at your local drugstore like Target or Walmart, I'm sure these products would be fine for guys too! Try a trusted brand like
Oil of Olay, Garnier, or Neutrogena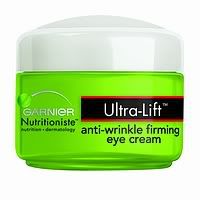 Do you guys have any other recommendations?