So for Halloween, Me and my friends dressed up as Teenage Mutant Ninja Turtles! This idea started after the last Halloween when we saw these TMNT shells on sale for like 75 cents each.. haha so of course we bought them and since we had so much fun dressing up like martians last year, we decided to dress up together again. We're missing our Michelangelo, but it was still so much fun. Everyone had such awesome costumes this year!
I was thinking of ideas to dress up for the celebrity party, but we decided to go with TMNT. But we did try to do a "Gossip Girl" theme for the other Halloween party we went to... but we pretty much dressed up like ourselves and pretended we were Gossip Girls! haha. I'll post a picture if I can find a good one later.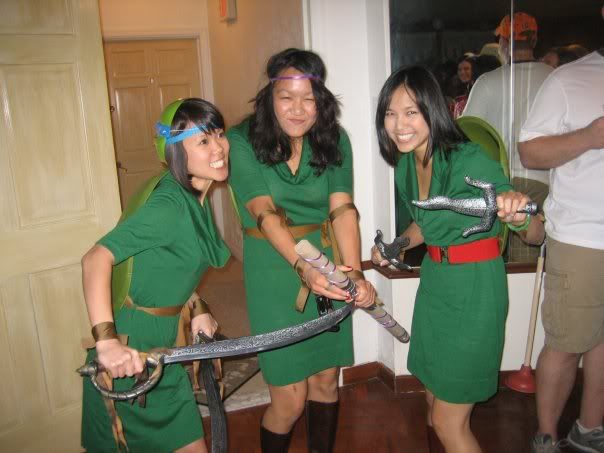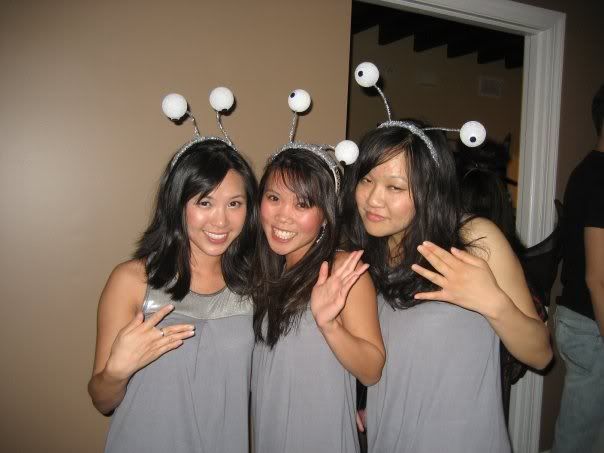 * CONGRATS to the new President of the United States!! Go Obama!