So I was kinda bored with the fashion at this year's MTV VMAs which took place Sunday, Sept 7th at Hollywood's Paramount Studios. There wasn't really anything super exciting, sad to say. Everyone looked great, but they all pretty much played it safe.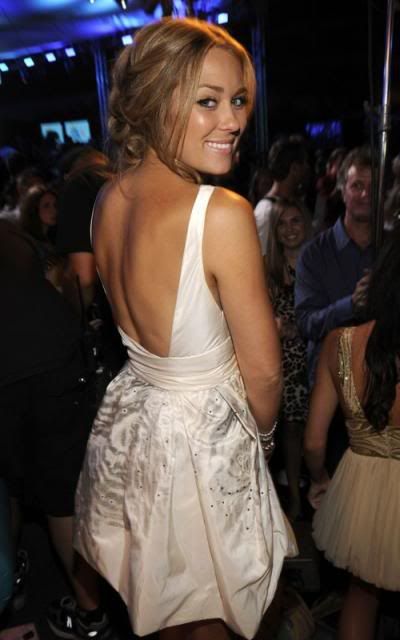 I really liked L.C.'s dress. Its definitely something she would wear, but its just so cute with voluminous short skirt, love the detailing. The deep V of the dress gives it some added sex appeal, but of course she better watch out for any mishaps! I really love her hair! Its a nice messy up-do that looks like at any moment its gonna unravel, but its gorgeous! I was NEVER a huge L.C. fan, but surprisingly I think this was my favorite outfit of the night.
The "Best New Artist" Nominees got together for some cute poses. Here is Taylor Swift,
Miley Cyrus
and Katy Perry. Katy Perry really took a risk with her vintage hot shorts outfit, but she looks great! Not many could pull off a look like that.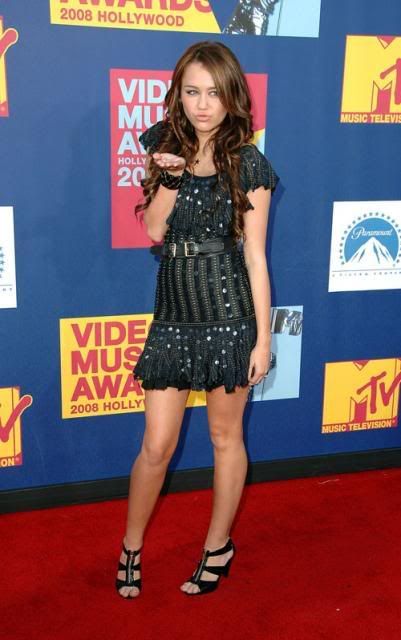 Here's
Miley
blowing a kiss to the camera. Many of the pictures I found with her had with mother,
Tish
, in the pictures. Someone should remind her to let her daughter have her spotlight! The black dress works well for her. She looks like she's having fun :)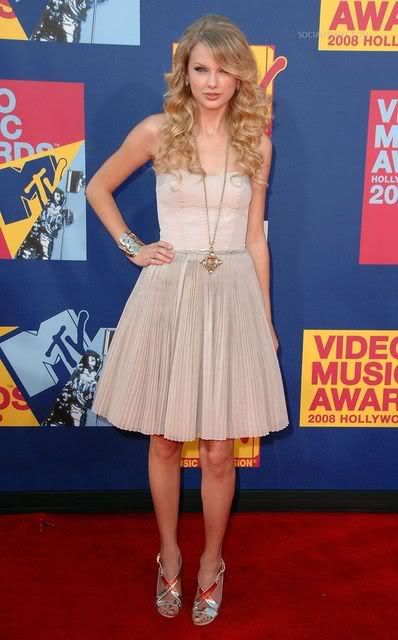 I absolutely adore Taylor Swift! This country star is so well-posed and makes it seem like she doesn't let the Hollywood get to her head. Her outfit is so simple and innocent.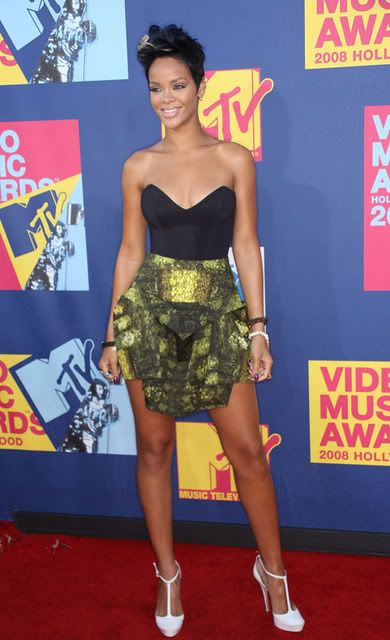 What's a fashion entry without talking about Rihanna!? She's fashion forward as usal. ALWAYS edgy. I do have to admit I adore
last year's VMA outfit
more though!
I'm so proud of Britney! She looks sooo good at this year's VMA. Definitely a HUGE improvement from last year's disaster. She lools so happy, but who wouldn't after capturing 3 moon men!