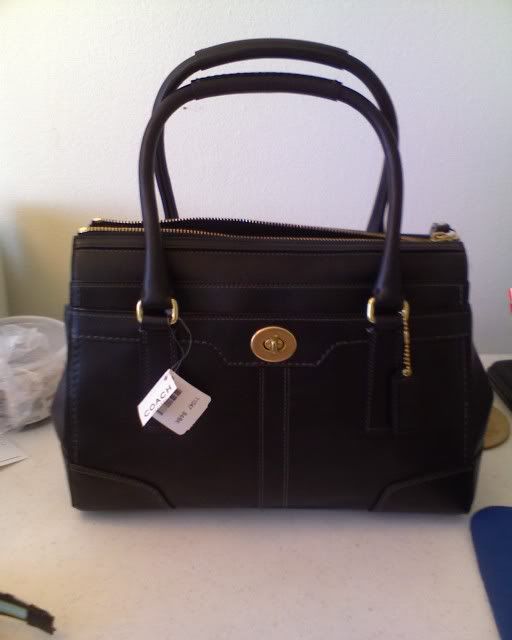 When I was on vacation, we took a scooter around Key West and did some shopping, in which I found some great deals at the Coach Outlet. I never really thought about buying a Coach bag again.. my first coach purse was given to me on my birthday 4 years ago! Quite a while and after that I figured I would diversify by getting other bags but then grad school hit, and I never could afford anything else. Waiting till my first post-grad paycheck to get a Chanel purse, it will be my love. haha.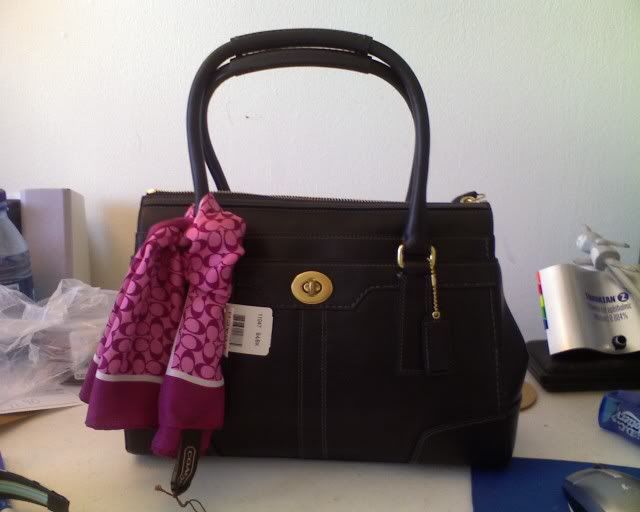 I was actually looking for a slouchy, brown leather bag, but of course I end up with a structured black purse. I've been needing a large bag since my
old Coach purse
is so tiny, I can only fit so much in there. I def. needed to upgrade my purse to fit my whole entire life! The Coach purse was such a good deal that I couldn't pass on this leather bag plus it didn't have all the CCs everywhere so I liked the simplicity of it. Plus I was reading People Magazine's top fall trends, I'll write an entry on my picks for another time, but one of them was lady-like bags for the fall. PERFECT! I was a little unsure if I wanted the bag since it wasn't really what I was looking for, but after using it for the week, I decided that I am super happy with my purchase. Its a medium sized tote that's large enough to carry all my stuff, but doesn't overwhelm my petite frame and also a classic bag that will last me forever! I even found a purpose for the little Coach scarf my friend bought for my for my birthday a couple of years ago.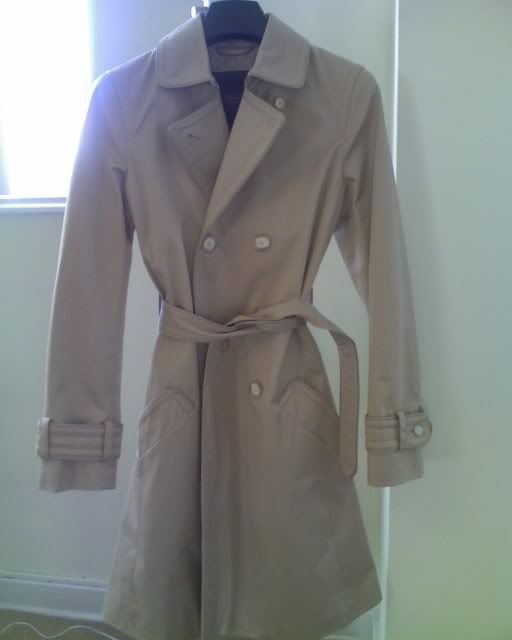 I also got a Coach trench coat. I absolutely LOVE trench coats. My favorite will still be the black one I got in Paris. BR is selling one right now for
$225
... so I figured anything over 50% of that would be an okay splurge and also a
Burberry
one is totally non-affordable at the moment.
*Sorry for the poor picture quality! My brother went to Asia with my camera so I was stuck with our old digicam which no longer works so the low quality pictures are from my trusty camera phone.