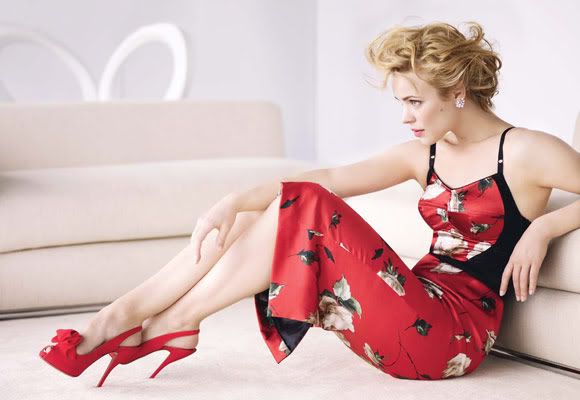 I've always loved Rachel McAdams. She's simply gorgeous, great actress with a little spunk to her. I recently watched her in Sherlock Holmes. Theres alot of witty humor between Sherlock and Watson played by Robert Downey Jr. and Jude Law. Their characters interact very well together. Rachel McAdams plays Irene, an American, which is Holmes' love interest throughout the movie, a rebellious independent woman who has outwitted Holmes more than once.
She is just gorgeous in this Vogue spread!

Have you guys seen Sherlock Holmes? What did you think of it?